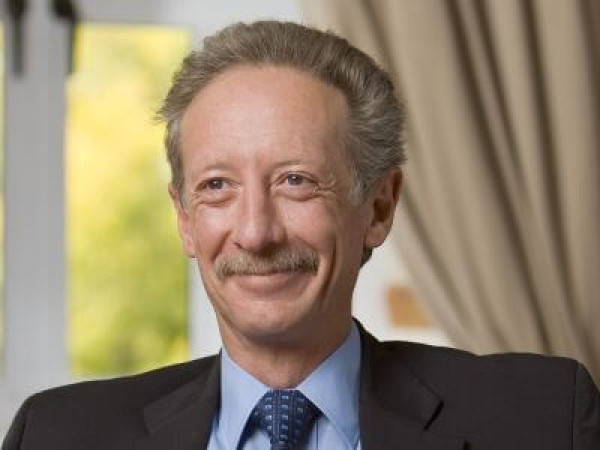 Andy Brauer has joined Encha Group as Chief Technology Officer. Brauer brings a wealth of experience to Encha's growing range of activities. The appointment of Brauer is in line with the company's strategy to attract partners who are subject-matter domain experts with relevant industry-specific experience and capabilities.
According to Encha's founder and Executive Chairman, Tiego Moseneke, Brauer brings along a vast experience in the digital engineering technology space, spreading through an array of sectors from banking to sustainable energy. He previously served as Chief Technology Officer for Huawei Africa and Business Connexion.
"He is joining Encha's team with the objective of contributing his specialised knowledge of technology to complement Encha's competencies, in order to accelerate our mission of growing globally-competitive African enterprises" says Moseneke.
Brauer feels he has a lot in ccommon with the owners of Encha including their principles, ethics, and values.
"I have known them from a long time. They have great ethos and professional principles which is something that is often missing in the world today" Adds Brauer
He also has an inter-mutual view with Encha's belief in technology-underpinned solutions that are capable of resolving the inclusion of many people who are otherwise excluded from participating meaningfully in the economy or in matters of society.
"The Internet has evolved over the years to become a meshed eco-system looking just like the galaxy, with no single point of failure. Energy is similarly moving into this direction. You need energy to pump water, water to grow food, and food to improve and sustain the physical well being of people. A central point of failure in this chain can lead to social upheaval that can result in turmoil in a country. Our thinking is to develop meshed eco-systems of solutions that competently address societal challenges whilst also avoiding single points of failure" Brauer says.
Gontse Moseneke, a senior executive at Encha adds that through the company's intimate involvement in the technology space in recent years they have been identifying numerous areas where disruptive technological innovation can be applied positively to grow enterprise and contribute towards improving the quality of life.
"We believe in entrepreneurial partnerships. As a result we allocate and employ a portion of our modest capital base to seed ventures in which we partner with subject-matter domain experts to pursue value opportunities that are uniquely available to us. Ultimately we strive to nurture and commoditise these ventures into investment-grade enterprises that are able to attract the backing of much larger pools of capital from blue chip investors in the capital markets. With Andy now on board as a committed member of our team we aim to broaden and deepen the universe of our impactful activities" he concludes.
Read more: Encha appoints new Chief Technology Officer by Samantha Herbst, Creamer Media Deputy Editor 18 September 2017.
Read more: Andy Brauer joins Encha Group by Kgaogelo Letsebe, Portals Journalist, ITWeb, 19 September 2017
Read more: People in Camera, Engineering News 29 September 2017, page 62