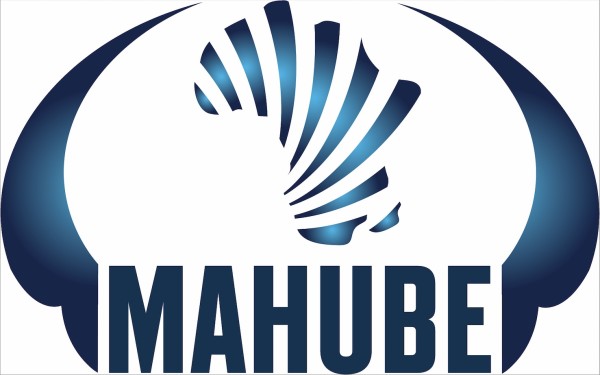 Encha Group (Pty) Ltd (www.encha.co.za) is a strategy-led and research-underpinned alternative investment house owned by various members of the Moseneke family and controlled by Messrs Tiego and Sedise Moseneke. Encha's mission is to be a consistently successful investment house that creates wealth that will grow steadily over many generations and contribute significantly to the economic development of communities in South Africa and across the African continent, while ensuring that our shareholders, management teams, employees, co-investors, investee companies and other stakeholders partake fairly in our growth and success.
Encha's philosophy is founded on the firm belief that the creation of wealth is a long and painstaking process that not only requires consistent creativity and innovation but also:
immaculate planning and execution;
detailed and consistent application; and
patience, discipline, resilience and integrity.
Encha was established in 2005, when its shareholders agreed to consolidate their various active commercial interests under a common corporate structure. Over the past 17 years Encha has established a track record of achieving consistently market-beating investment returns through the application of its investment philosophy and methodology in building businesses and unlocking value across various economic sectors, including real estate, energy, technology, healthcare, and mining. Encha further has extensive experience in the listed and unlisted capital markets in South Africa and abroad. Encha enjoys good reputation and strong relationships with all the major corporate and investment banks, each of which has banked Encha or its subsidiaries with debt facilities at various times over the past two decades. Currently, Encha is actively banked by Investec and Standard Bank. Some of the equity institutional investors with whom Encha has established rapport over the past ten years include Stanlib Asset Management, Momentum Metropolitan Holdings, Investec Private Bank and the Public Investment Corporation. A few of Encha's notable commercial activities are set out below.
Encha owns and manages a sizeable real estate business:
In early 2000s the principals of Encha identified the possibility of generating and unlocking significant value in the central business district property sector of the country's major town and cities. We partnered with carefully selected experienced industry professionals, to establish a property business that pursued the clearly identified value opportunities.
Between 2005 and 2010 Encha and its co-investment partners acquired some R700m of commercial properties, for which Encha assumed responsibility for the operations, maintenance and asset management functions.
In 2013 a third of the properties in the portfolio were sold to Vukile Property Fund Ltd (www.vukile.co.za) for more than R1bn, which Vukile settled in shares and cash.
The transaction with Vukile established Encha as Vukile's committed strategic partner, such that more than nine years later Encha has acquired a further R750m worth of shares to hold more than 6% of Vukile's share capital. This makes Encha the third largest shareholder of Vukile, smaller only to the Public Investment Corporation and Old Mutual.
During the nine years since the initial transaction, and with financial and non-financial support from Encha, Vukile has grown its asset base from less than R9.5bn to some R35bn spanning South Africa and Spain.
Encha's relationship with Vukile remains strong, supportive and committed.
In addition, Encha continues to expertly manage its real estate portfolio, ensuring that the tenants enjoy good value-for-money accommodation experience whilst generating attractive cash returns for the benefit of the shareholders - itself and its co-investment partners.
Lastly on the real estate front, we have expanded Encha's activities into the greenfield development of properties, having successfully delivered our first product (R100m+) for a major tenant in Mbombela, Mpumalanga Province.
Encha is also invested in businesses that are poised to materialise opportunities for significant infrastructure investment in the digital and multimedia sectors:
In 2013 Encha acquired equity interests in Pattern Matched Technologies (Pty) Ltd (www.patternmatched.com), which operates a multiple award-winning fintech engineering business that specialises in rendering electronic distribution of products and services for clients across several markets on the African continent. During the period of Encha's investment, the management team at Pattern Matched Technologies have grown annual revenues impressively from millions of Rands in the mid-teens to well in excess of R500m. We believe that Pattern Matched Technologies is capably poised to deliver world class digital infrastructure solutions.
Since 2016 we identified and have been pursuing the establishment of a cloud business that enables edge-based digital products and services. This edge-based capability complements the offering of conventional hyperscale datacentres. We are pursuing this business with our partners in EnchaCloud (Pty) Ltd (www.enchacloud.co.za), through which we have secured sizeable investment from a large institutional investor to fund acceleration of the roll out of our network.
Encha has previously been active in the energy sector, in particular in the oil and gas sector:
In 2006 we identified the possibility of exceptional value creation and unlock in catering to the energy security of the country. South Africa is a net importer of hydrocarbons to meet the energy demands of its economy, yet the country did not equity account for much of its supply of hydrocarbons.
Working with carefully selected partners, we successfully secured rights to highly prospective oil and gas concessions through South Africa Congo Oil (Pty) Ltd.
We then founded SacOil Holdings Ltd in 2008 by reversing Encha's interests in South Africa Congo Oil (Pty) Ltd into a JSE-listed cash shell, which we successfully transitioned onto the Main Board of the JSE Ltd.
In 2011 SacOil achieved a dual listing on the London's AIM market, successfully farmed-out a portion of its interests in the concessions to Total (the French energy company) in exchange for immediate cash, contingent cash consideration and a carried interest in the capital expenditure for the technical work programme.
During the period between 2008 and 2014, and with the active assistance of Encha, SacOil raised some R550m of cash equity from a handful of institutional and corporate investors.
At its peak, SacOil commanded market capitalisation of more than R1bn.
Our relationships across the energy value chain in key markets across Africa remain current and effective.
In addition, Encha's major shareholders have been involved in the creation of some significant businesses and commercial transactions over the past 30 years, including:
Through New Diamond Corporation, acquired the Marsfontein diamond concessions from De Beers, raised R200m capital to develop and operationalise the mine and eventually, in 2006, reversed the diamond assets into the ASX-listed Lonrho Mining in return for cash and shares.
In addition, and through New Diamond Corporation, raised and deployed significant amount of capital and managed the assets on behalf of Alexkor SOC Ltd, the State-owned mining company.
Through New Platinum Corporation, raised capital and developed the Tjate Platinum assets, subsequently reversing these in 2008 into Jubilee Platinum (listed on the stock exchanges in Johannesburg and London) in return for cash and shares.
Led a consortium that acquired strategic partnerships with Nokia Siemens Networks (2007) and Siemens SA (2001), which we successfully exited in 2011 and 2012 respectively.
Acquired strategic partnerships with Aberdare Cables and Powertech, which we successfully exited prior to 2001.
Together with others, co-founded New Africa Investment Ltd in 1993, a BEE-focused investment company that listed on the JSE Ltd's stock exchange in 1994 and, at its peak in 1999, had an asset base of some R36.5bn.
In 2019 we identified opportunities of generating and unlocking attractive value by providing infrastructure solutions to market demands in the economy in South Africa and throughout the African continent. The demand for infrastructure provision is currently vast and an area of much attention, such that we believe we can rapidly build scale whilst growing value for our shareholders and partners. We have set about pursuing the infrastructure opportunities with carefully selected partners.
We are delighted that through our infrastructure-focused subsidiary, Encha Infrastructure Investments (Pty) Ltd, we have successfully negotiated and agreed to partner with Mahube Infrastructure Ltd (www.mahube.africa) in establishing Mahube Asset Management (Pty) Ltd as a black private equity fund manager (as envisaged in the Financial Services Sector Charter codes). We are confident that the partnership through Mahube Asset Management will benefit significantly from the longstanding business rapport and market credibility of Encha and of Encha's principals, in attracting capital and quality asset opportunities. We can access pools of various types of capital in South Africa and from abroad. The optionality of Mahube Infrastructure's listed equity capital structure makes for innovative and flexible possibilities in investing in the provision of infrastructure capacity. (We aim be take advantage of both unlisted capital and the listed capital markets to marry each type of opportunity with an optimal capital structure.)
We look forward to working with the team at Mahube Asset Management to create and unlock superior value for the investors and co-investors of Mahube Infrastructure Ltd.